You've heard them on the airwaves or over the web. You've let them become part of you life as you drive to work or go about your day. Now you can benefit from the broadcasters of Moody Radio through their writings as well. In this list, we've collected the Moody Publishers books authored by our radio hosts. Whether it's Bible knowledge, marriage help, or practical advice for the Christian life, it's all available right here. You already trust these guides to speak wisdom into your ears. Let their written words be another way that God leads you toward growth and maturity.
---
Michael Rydelnik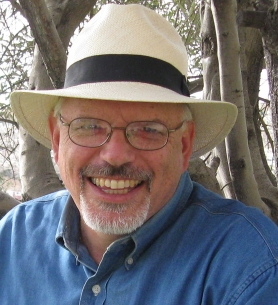 DR. MICHAEL RYDELNIK is Professor and Program Head of Jewish Studies at Moody Bible Institute and the Host/Bible Teacher on Open Line with Dr. Michael Rydelnik, answering listener Bible questions on over 225 stations nationwide across Moody Radio. The son of Holocaust survivors, he was raised in an observant Jewish home in Brooklyn, New York. As a high school student, Michael became a follower of Jesus the Messiah and began teaching the Bible almost immediately. Besides his work on the Moody Bible Commentary as Co-Editor and contributor, Michael is also the author of numerous books and articles and his doctoral research focused on the Messiah in the Hebrew Bible. Michael and his wife Eva live in Chicago, love hiking with their collie and boxer, and have two terrific adult sons.
---
Arlene Pellicane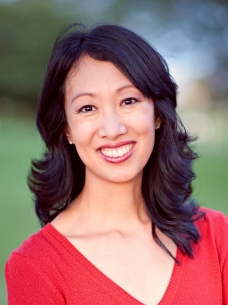 Arlene Pellicane is a speaker and the coauthor of Growing Up Social: Raising Relational Kids in a Screen-Driven World (with Dr. Gary Chapman). Arlene's other books include 31 Days to Becoming a Happy Wife and 31 Days to a Happy Husband. She has been a featured guest on the Today Show, Fox & Friends, Focus on the Family, FamilyLife Today, The 700 Club, and Turning Point with Dr. David Jeremiah. Before becoming a stay-at-home mom, Arlene worked as the associate producer for Turning Point Television with Dr. David Jeremiah. Arlene earned her BA from Biola University and her master's in journalism from Regent University. Arlene lives in San Diego with her husband, James, and their three children. To learn more and for free family resources, such as a monthly Happy Home podcast, visit ArlenePellicane.com
---
Lina AbuJamra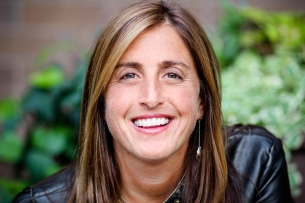 Lina Abujamra is a pediatric ER doctor, author, and speaker who loves Jesus. Although she loves taking care of kids in the ER, her first passion in life is to tell others about Jesus and the love He has for them.
Lina was born and raised in Beirut, Lebanon, and now calls Chicago home. She has written two books, Thrive: The Single Life as God Intended and Stripped: When God's Call Turns from Yes to Why Me?, both published by Moody Publishers. Her next book, Resolved: An Invitation to Change Your World (Baker), will be available in May 2016.
Lina is single and thriving. She is the host of Today's Single Christian, a Moody Radio segment where she invites others to experience the freedom and joy of following God's unique plan for their lives. Lina continues to practice medicine while running her nonprofit organization Living With Power Ministries, a Bible-teaching global ministry with a Middle Eastern focus that helps people get stronger by providing Biblical answers to everyday life.
---
Chris Fabry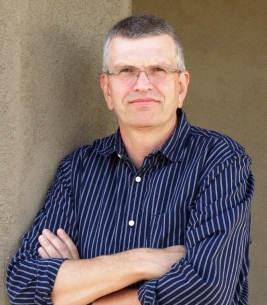 Chris Fabry is an award-winning author and radio personality who hosts the daily program Chris Fabry Live on Moody Radio. He has written more than seventy books for children and adults. His latest is War Room, a novelization of the film by the Kendrick Brothers. He has also written the novels Dogwood, June Bug, Almost Heaven, Not In The Heart, Borders of the Heart, Every Waking Moment, and The Song. He has won three Christy Awards and an ECPA Christian Book Award. He has also written two books with New York Times bestselling author Dr. Gary Chapman: A Marriage Carol and Extraordinary Grace.
He and his wife, Andrea, live in Tucson, AZ, have been married for more than 30 years, and have nine children. Chris is a graduate of Moody Bible Institute in Chicago and of the W. Page Pitt School of Journalism at Marshall University in Huntington, WV.
---
Alistair Begg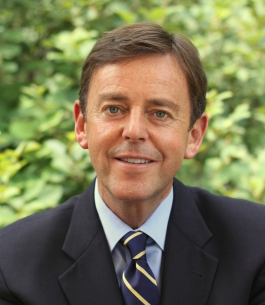 ALISTAIR BEGG
was born in Scotland and spent the first 30 years of life in the United Kingdom. From there he went to Trent University, London School of Theology, and Westminster Seminary. Following graduation, he served in two Scottish churches, first as an assistant pastor at Charlotte Chapel, Edinburgh, and then as pastor of Hamilton Baptist Church, Glasgow. Since September of 1983, he has been the senior pastor at Parkside Church in suburban Cleveland, Ohio. During this time he has been increasingly involved in an international ministry of teaching and evangelism. He is the daily speaker on the national radio program
Truth For Life
which stems from his weekly Bible teaching at Parkside, and is the author of
Made for His Pleasure, Lasting Love: How to Avoid Marital Failure, What Angels Wish They Knew,
and
The Hand of God.
He was recently awarded an honorary doctorate from Cedarville University. He and his wife, Susan, have three grown children.
---
Charles H. Dyer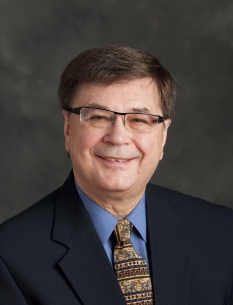 Charles Dyer (BA, Washington Bible College; ThM and PhD, Dallas Theological Seminary) served as provost and dean of education at Moody Bible Institute before becoming professor-at-large of Bible at Moody and host of The Land and the Book radio program. Before coming to Moody, Charlie served for 20 years in multiple administrative and faculty roles at Dallas Theological Seminary, ultimately serving as executive vice president under Chuck Swindoll. In addition to his role as host of The Land and the Book radio program, Charlie is an Old Testament scholar and an authority on Middle Eastern history and geography. He also serves as associate pastor of Grace Bible Church in Sun City, Arizona.
Charlie has traveled extensively throughout the Middle East for more than 30 years and has led more than 80 trips. Charlie is the author of numerous books. His most recent book is The ISIS Crisis: What You Really Need to Know. Charlie and his wife, Kathy, have been married for more than 40 years and have two grown children.
---
John F. MacArthur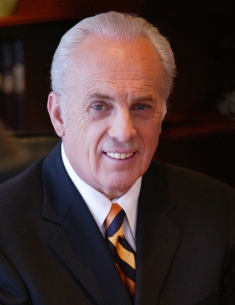 John MacArthur
is the pastor-teacher of Grace Community Church in Sun Valley, California, president of The Master's College & Seminary, and featured teacher for the Grace to You media ministry. Weekly telecasts and daily radio broadcasts of
Grace to You
are seen and heard by millions worldwide. John has also written several bestselling books, including
The MacArthur Study Bible
,
The Gospel According to Jesus
, The John MacArthur New Testament Commentary series,
Twelve Ordinary Men,
and
The Truth War
. He and his wife, Patricia, have four married children and fifteen grandchildren.
---
Nancy DeMoss Wolgemuth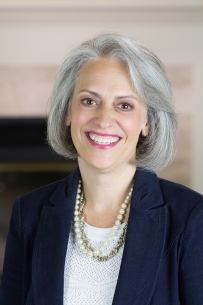 NANCY DEMOSS WOLGEMUTH
has touched the lives of millions of women through
Revive Our Hearts
and the True Woman movement, calling them to heart revival and biblical womanhood. Her love for Christ and His Word is infectious, and permeates her online outreaches, conference messages, books, and two daily syndicated radio programs,
Revive Our Hearts
and
Seeking Him
. Her books have sold more than three million copies and are reaching the hearts of women around the world. Nancy and her husband, Robert, live in Michigan.
---
Dannah Gresh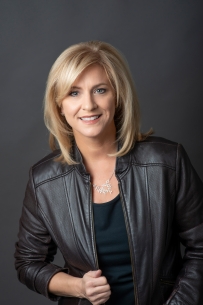 DANNAH GRESH is the bestselling author, speaker, and founder of True Girl (formerly Secret Keeper Girl), America's most popular Christian tween event. She has authored over twenty books that have been translated into twelve languages, including And the Bride Wore White and Lies Girls Believe. Considered one of the leading experts on the subject of sexual theology and parenting tweens and teens, her resources have equipped over one million moms and leaders as they seek to raise their girls in confidence and Truth. Over 400,000 have attended her live events. Dannah is a frequent co-host for Nancy DeMoss Wolgemuth's Revive Our Hearts as well as a popular guest on programs like Focus on the Family and Family Life. She has appeared on CNN, Fox News, and the TEDx stage. She lives on a hobby farm in State College, Pennsylvania, with her husband, Bob, and over twenty animals.
---
Erwin W. Lutzer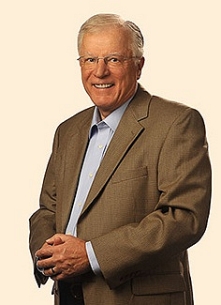 Dr. Erwin W. Lutzer is the pastor emeritus of The Moody Church in Chicago, where he served as senior pastor from 1980-2016.
Dr. Lutzer earned a BTh from Winnipeg Bible College, a ThM from Dallas Theological Seminary, an MA in philosophy from Loyola University, and an honorary LLD from the Simon Greenleaf School of Law. A clear expositor of the Bible, he is the featured speaker on three radio programs that are heard on more than 1,000 outlets in the United States and around the world.
His speaking engagements outside of The Moody Church include Bible conferences and seminars, both domestically and in places like Russia, the Republic of Belarus, Germany, Scotland, Guatemala, and Japan. He also leads tours to Israel and to cities of the Protestant Reformation in Europe.
---
Colin S. Smith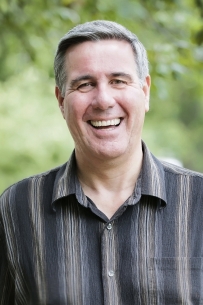 COLIN SMITH
serves as Senior Pastor of the Orchard Evangelical Free Church (previously called the Arlington Heights Evangelical Free Church). He received his Bachelor of Arts in Theology and Master of Philosophy from London Bible College.
Colin was born in Edinburgh, Scotland. Before coming to the States in 1996, Colin served as the Senior Pastor of the Enfield Evangelical Free Church in London for 16 years. While in London, he was active in the Fellowship of Independent Evangelical Churches in England, and has served the Fellowship as President.
Colin is the author The 10 Greatest Struggles of Your Life, 10 Keys for Unlocking the Christian Life, Unlocking the Bible Story Series and 10 Keys for Unlocking the Bible. He can be heard daily on the Unlocking the Bible radio broadcast (www.unlockingthebible.org).
Colin and his wife, Karen, reside in Arlington Heights and have two sons. Visit his website, Unlocking the Bible, to learn more about his ministry.
---
Crawford W. Loritts Jr.
CRAWFORD LORITTS
(B.S., D.Th., Philadelphia Biblical University; D.Div., Biola University) is the senior pastor of Fellowship Bible Church in Roswell, Georgia. He has served as a national evangelist with the American Missionary Fellowship and the Urban Evangelistic Mission, and as Associate Director of Campus Crusade for Christ. He co-founded Oak Cliff Bible Fellowship in Dallas, Texas. He is a frequent speaker for professional sports teams, including three Super Bowls and the NCAA Final Four Chapel, and has spoken at conferences, churches, conventions and evangelistic outreaches throughout Europe, Africa, Asia, the Caribbean, and the United States. He is also the host of
Living A Legacy
, a daily radio program.
Dr. Loritts has written numerous articles and is the author of six books, including Leadership as an Identity, Lessons from a Life Coach, and For a Time We Cannot See. He co-authored Developing Character in Your Child with his wife, Karen.
Dr. Loritts and his wife have four grown children and live in the Atlanta, Georgia area.
---
Gary Chapman
Married more than 45 years to Karolyn, Dr. Gary Chapman is just the man to turn to for help on improving or healing our most important relationships. His own life experiences, plus over forty years of pastoring and marriage counseling, led him to publish his first book in the Love Language series, The 5 Love Languages®: How to Express Heartfelt Commitment to Your Mate. Millions of readers credit this continual #1 New York Times bestseller with saving their marriages by showing them simple and practical ways to communicate their love to their partner.
Since the success of his first book, Dr. Chapman has expanded his 5 Love Languages® series to specifically reach out to teens, singles, men, and children.
Chapman speaks to thousands of couples nationwide through his weekend marriage conferences. He hosts a nationally syndicated radio program, Love Language Minute, and a Saturday morning program, Building Relationships with Dr. Gary Chapman, that air on more than 400 stations. Dr. Chapman also serves as senior associate pastor at Calvary Baptist Church in Winston-Salem, North Carolina.
---
Charles Morris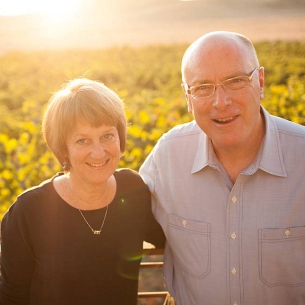 At the turn of the new millennium
Charles and Janet Morris
packed up and moved to California, leaving behind the dream home they built at the base of Pikes Peak in the Colorado Rockies. They had been asking the Lord to use their communication skills in a front line way for the kingdom when the phone rang and Charles was called to become the fourth speaker on an 80-year-old Christian radio program based in Los Angeles. Charles had journalistic experience on radio, TV, and with UPI, but no file drawer full of sermons. So with a background in Bible teaching and leading women's retreats, Janet joined her husband in helping write the daily messages. HAVEN Today airs on 600 stations with 500,000 listeners. Together Charles and Janet have co-authored two other books,
Jesus in the Midst of Success
and
Saving a Life
. Their prayer is that Living a Life that's All About Jesus will convey the same life-changing message Charles shares on the radio and that daily changes their own lives … "it's all about Jesus". Charles and Janet have three children and three grandchildren.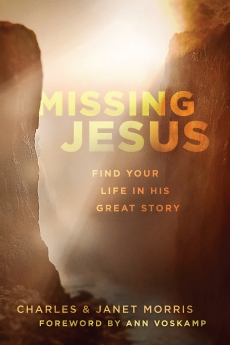 ---
Mark Jobe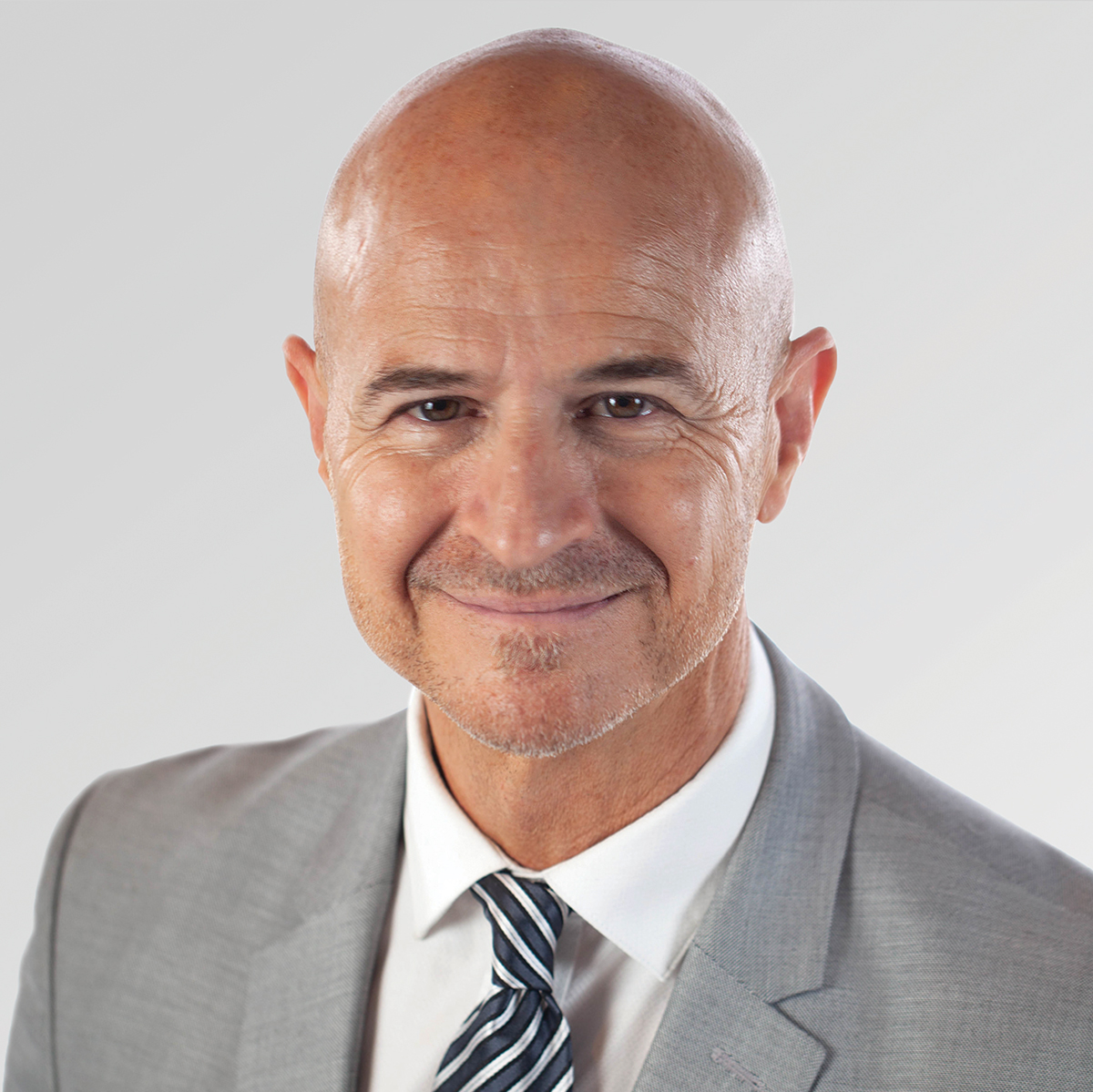 MARK JOBE
is the president of Moody Bible Institute and host of Moody Radio's Bold Steps. He is the author of
Unstuck: Out of Your Cave into Your Call
. He is also the founding pastor of New Life Community Church, a Chicago-based ministry with 27 locations throughout Chicago. Mark has a Master's degree from Moody Theological Seminary and a Doctorate in transformational leadership from Bakke Graduate University. He and his wife, Dee, have three adult children.
---
Mike Fabarez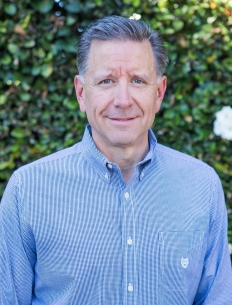 DR. MIKE FABAREZ
is the founding pastor of Compass Bible Church in Aliso Viejo, California. He is a graduate of Moody Bible Institute, Talbot School of Theology, and Westminster Theological Seminary in California. Mike is heard on hundreds of stations on the Focal Point radio program and has authored several books, including
Lifelines for Tough Times, Preaching That Changes Lives
, and
Bible Survey for Kids
. Mike and his wife Carlynn have three children, Matthew, John and Stephanie.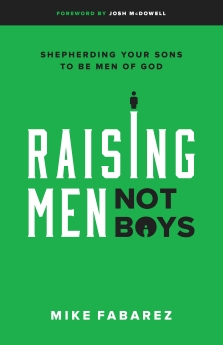 ---
Jon Gauger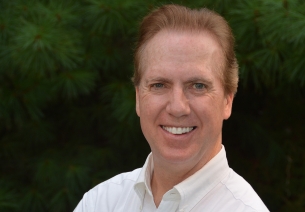 JON GAUGER
hosts several nationally syndicated programs for Moody Radio and is an award-winning narrator of more than 45 audio books. As a journalist and speaker, he has traveled to 35 countries. From Billy Graham to Chuck Norris, Jon is never more at home than when hosting an interview. An ordained minister, Jon is an avid photographer and videographer. He is married to Diana, and they have two children and several grandchildren. He enjoys camping (trailers, not tents), reading, travel, and great Mexican food. His weekly blog, The Thursday Thought, is available at jongauger.com.
---
Chip Ingram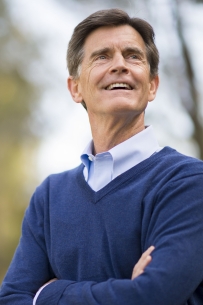 Chip Ingram is the senior pastor of Venture Christian Church in Los Gatos, California, and teaching pastor and CEO of Living on the Edge, an international teaching and discipleship ministry. A pastor for over thirty years, Chip has a unique ability to communicate truth and challenge people to live out their faith. Chip is the author of many books including Love, Sex, and Lasting Relationships, The Real Heaven, and God: As He Longs for You to See Him. Chip and his wife, Theresa, live in California and have four grown children and ten grandchildren.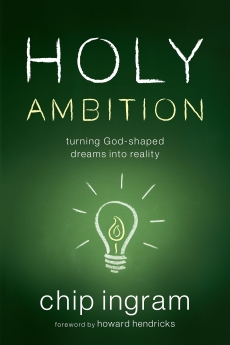 ---
Janet Parshall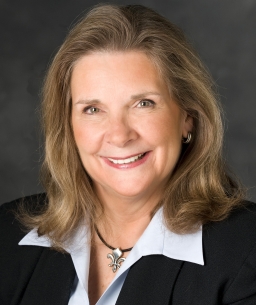 JANET PARSHALL
is a graduate of Carroll College in Wisconsin. She has been consistently profiled as one of the top 100 "talkers" in Talkers magazine, the leading trade publication of the talk industry. Throughout her career, Janet has been a devoted advocate of the principles and policies that strengthen the family. In February 2005, Parshall was selected by President George W. Bush to represent the White House as public delegate to the United Nations Commission on the Status of Women. Janet is a columnist for
LIFE: Beautiful
magazine and the author of several books. She and her husband, Craig, live in Virginia, and have four children and six grandchildren.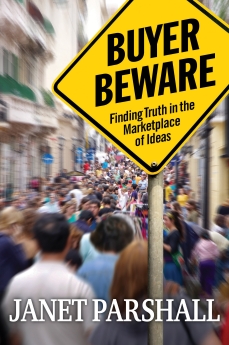 ---
John Fuller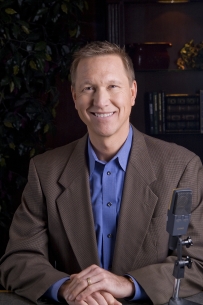 JOHN FULLER
is vice president of Audio and New Media at Focus on the Family and co-host of the daily "Focus on the Family" broadcast. He leads the team that produces more than a dozen Focus programs reaching millions of listeners around the world. Many of these features and podcasts are also available at
www.focusonthefamily.com
. A media veteran of more than 30 years, John writes and speaks about creativity, media trends, influential leadership, excellence, and social media. As a father of six, he writes and speaks about strong marriages and effective parenting. John and his wife Dena are also advocates for orphan care and adoption. John has a M.A. from the University of Northern Colorado, and serves an elected member of the board of the National Religious Broadcasters.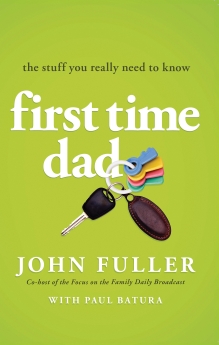 ---
Tony Evans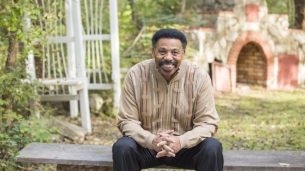 DR. TONY EVANS
is one of the country's most respected leaders in evangelical circles. He is a pastor, bestselling author, and frequent speaker at Bible conferences and seminars throughout the nation.
Dr. Evans has served as the senior pastor of Oak Cliff Bible Fellowship for nearly 4 decades, witnessing its growth from 10 people in 1976 to now over 10,000 congregants with 100 plus ministries.
Dr. Evans also serves as president of The Urban Alternative, a national ministry that seeks to bring about spiritual renewal in America through the church. His daily radio broadcast, The Alternative with Dr. Tony Evans, can be heard on more than 1,200 radio outlets throughout the United States and in more than 130 countries. Dr. Evans has written over 50 books, including The Kingdom Agenda, Tony Evans' Book of Illustrations, Oneness Embraced, Marriage Matters, and The Battle is the Lord's. Dr. Evans served as chaplain for the NFL's Dallas Cowboys, and continues to serve as chaplain for the NBA's Dallas Mavericks.
Through his local church and national ministry, Dr. Evans has set in motion a Kingdom Agenda philosophy of ministry that teaches God's comprehensive rule over every area of life as demonstrated through the individual, family, church, and society.
Dr. Tony Evans is married to Lois, his wife and ministry partner of over 40 years. They are the proud parents of four, grandparents of twelve and great-grandparents of one.
---
---