The professors at Moody Bible Institute are more than just scholars and experts in their fields of study. They're also experts at real life—men and women who know pastoral ministry and understand the issues that people are facing on a daily basis. What the church needs today isn't more fluff but truly biblical thinking—the deep theology of God's Word explained, applied, and made relevant to believers' needs. That's the kind of faculty we have at Moody. And that's why their books are sure to be relevant to your life.
---
Bradley Baurain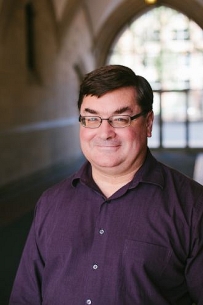 BRADLEY BAURAIN
has taught for more than 25 years in the United States, Canada, China, and Vietnam. He currently leads the TESOL programs at Moody Bible Institute in Chicago. He is the author of
Religious Faith and Teacher Knowledge in English Language Teaching
, co-editor of the
International Journal of Christianity and English Language Teaching
, and writes devotional studies for Moody's
Today in the Word
.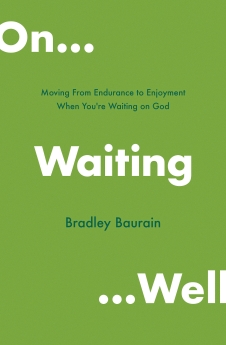 ---
Deborah E. Gorton, PhD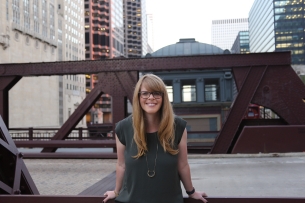 DEBORAH GORTON
(B.A. Arizona State University; M.A., Ph.D. Fuller Theological Seminary) is the Gary Chapman Chair of Marriage, Family Ministry, and Therapy at Moody Theological Seminary and Graduate School. For more than fourteen years Deb has worked as a change agent for individuals, organizations, and emerging leaders, helping them refine, embrace, and thrive in their purpose. Built on the foundation of relationship, her core philosophy is that collaboration in community produces radical transformation. She resides in Chicago and loves the Cubs. If she's not home in the city or traveling for work, you're likely to find her with family in Colorado, Oregon, or Oklahoma.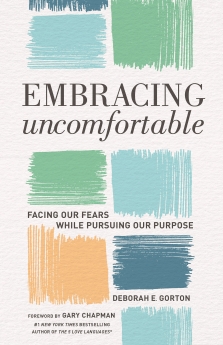 ---
Gary J. Bredfeldt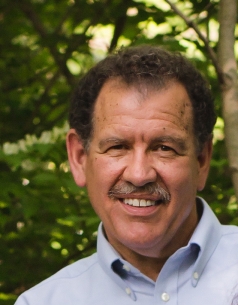 Gary J. Bredfeldt, PhD, has been married to Marlene for nearly 40 years and is the father of four adult children—Lynne, Stephen, Michael, and Amy. He is a resident of Lancaster County, Pennsylvania, where he serves as vice president for Global Impact at Lancaster Bible College.
Prior to his employment at Lancaster Bible College, Gary served as an administrator and faculty member at four prominent theological institutions—Southeastern Baptist Theological Seminary (Wake Forest, NC), Southern Baptist Theological Seminary (Louisville, KY), Moody Bible Institute (Chicago, IL), and Tyndale College and Seminary (Toronto, ON)—where his many roles have included vice president, dean, department chair, faculty member, and doctoral program director.
Gary has served five churches, ranging from 30 members to 4000, as senior pastor, executive pastor, minister of education, and youth pastor.
Gary is a graduate of Trinity Evangelical Divinity School (PhD), Denver Seminary (MA), Faith Baptist Bible College (BA) and Moody Bible Institute (Diploma).
---
Winfred Neely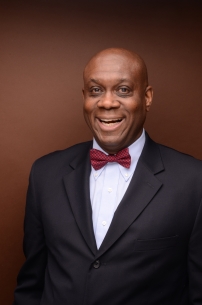 WINFRED NEELY
(B.A., D.Min. Trinity International University; M.A. Wheaton) is currently working towards an advanced research degree in Old Testament at the University of Bristol, England. He is an ordained minister of the Gospel and a full time professor of hermeneutics, homiletics, and pastoral studies at Moody Bible Institute of Chicago. Prior to joining the faculty at Moody, Winfred served churches in the City of Chicago and is currently interim pastor of the Judson Baptist Church in Oak Park, IL. He brings to his ministry a global perspective, having served as a missionary/pastor in Senegal, West Africa for nine years. He is also involved in a global equipping ministry, speaking and conducting workshops and training events at churches and conferences in the US and abroad. He and his wife Stephne have been married for forty years and have four adult children and nine grandchildren. He takes acting classes from time to time and is an ardent fan of science fiction films such as Star Wars and Star Trek.
---
Bryan Litfin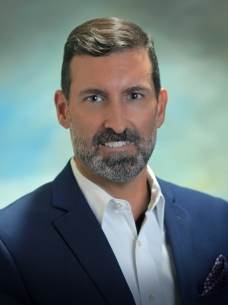 BRYAN LITFIN
grew up in Dallas, TX; Oxford, England; and Memphis, TN. He earned a degree in print journalism from the University of Tennessee, a master's degree in historical theology at Dallas Seminary, and a Ph.D. in the field of ancient church history at the University of Virginia. He now serves as Education Projects Editor at Moody Publishers in Chicago, IL. Bryan lives with his wife and two teenaged children in Wheaton, IL, and is a member of College Church in Wheaton.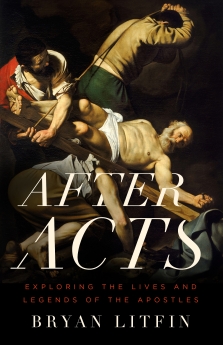 ---
C. Fred Dickason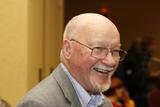 C. FRED DICKASON JR.
, (Th.D., Dallas Theological Seminary; B.S., Iowa State College) served on the faculty of the Moody Bible Institute for thirty-four years. He was professor and chairman of the theology department until his retirement in 1995. An author and lecturer on angelology and the spirit world, he counsels many who have been involved in the occult. Dr. Dickason is the author of
Names of Angels, Demon Possession and the Christian, Angels: Elect and Evil, The Spirit of Grace, Angels: Studies in the Biblical Doctrine of Angels
, and
From Bondage To Freedom Studies in the Epistle to the Galatians
. Dr. Dickason resides in Carol Stream, Illinois.
---
Charles H. Dyer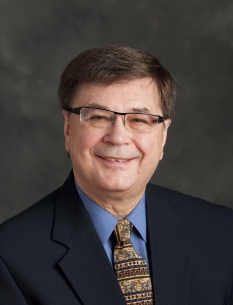 Charles Dyer (BA, Washington Bible College; ThM and PhD, Dallas Theological Seminary) served as provost and dean of education at Moody Bible Institute before becoming professor-at-large of Bible at Moody and host of The Land and the Book radio program. Before coming to Moody, Charlie served for 20 years in multiple administrative and faculty roles at Dallas Theological Seminary, ultimately serving as executive vice president under Chuck Swindoll. In addition to his role as host of The Land and the Book radio program, Charlie is an Old Testament scholar and an authority on Middle Eastern history and geography. He also serves as associate pastor of Grace Bible Church in Sun City, Arizona.
Charlie has traveled extensively throughout the Middle East for more than 30 years and has led more than 80 trips. Charlie is the author of numerous books. His most recent book is The ISIS Crisis: What You Really Need to Know. Charlie and his wife, Kathy, have been married for more than 40 years and have two grown children.
---
Rosalie de Rosset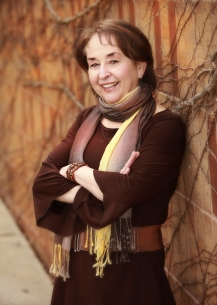 DR. ROSALIE DE ROSSET
is a professor of Literature, English and Homiletics at Moody Bible Institute where she has been for forty-two years. She earned her M.A. in English from Northeastern Illinois University, M.Div. from Trinity Evangelical Divinity School, and Ph.D. in Language, Literacy, and Rhetoric from The University of Illinois at Chicago. In addition to teaching, she regularly appears on Moody Broadcasting Network programs as a guest and co-host, and speaks at conferences and seminars. She lives on the northside of Chicago.
---
John Fuder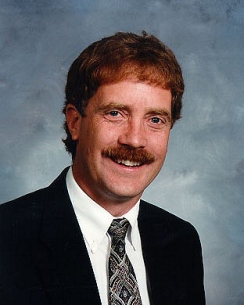 JOHN FUDER
(PH.D., Biola University) is currently a professor at the Moody Bible Institute's Graduate School in the heart of Chicago. He spent twelve years with City Team Ministries in San Jose, California, and two years with Impact Ministries in Chicago. For his doctoral research he worked with people on Skid Row in Los Angeles.
Dr. Fuder is the author of three books, A Heart for the Community, A Heart for the City, and Training Students for Urban Ministry. Dr. Fuder lives in Chicago's Edgewater community with his wife, Nel, and their three children.
---
Gerald W. Peterman
Gerald Peterman is a Bible professor at Moody Bible Institute and the director of the Biblical and Theological Studies program at Moody Theological Seminary. Before coming to Moody he taught at Palm Beach Atlantic College in West Palm Beach, Florida, spent 4 ½ years doing church planting for the Evangelical Free Church in Florida and Iowa, and also served 8 years in the Air National Guard as a Chaplain. In addition to teaching at Moody, Peterman also serves part-time at his local church. For Moody Publishers he has written Joy and Tears: The Emotional Life of the Christian (2013) and Between Pain and Grace: A Biblical Theology of Suffering coauthored with Dr. Andrew Schmutzer (2016). Research interests include New Testament Greek Language and Exegesis, Greek and Roman Backgrounds to the New Testament, and Biblical Theology. Gerald is married to Marjory since January 1984, with two adult daughters, Bethany and Grace.
---
Jon Gauger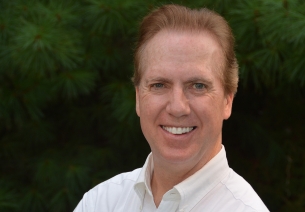 JON GAUGER
hosts several nationally syndicated programs for Moody Radio and is an award-winning narrator of more than 45 audio books. As a journalist and speaker, he has traveled to 35 countries. From Billy Graham to Chuck Norris, Jon is never more at home than when hosting an interview. An ordained minister, Jon is an avid photographer and videographer. He is married to Diana, and they have two children and several grandchildren. He enjoys camping (trailers, not tents), reading, travel, and great Mexican food. His weekly blog, The Thursday Thought, is available at jongauger.com.
---
Marvin J. Newell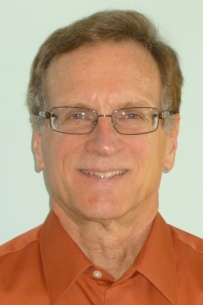 MARV NEWELL
(D. Miss. Trinity Evangelical Divinity School) is the Executive Director of CrossGlobal Link (formerly IFMA). Prior to that he was professor of Missions and Intercultural Studies at the Moody Theological Seminary in Chicago and he currently still serves as an adjunct professor. Previously, he and his wife, Peggy, served as missionaries for 21 years with TEAM, first as field missionaries in Papua (Irian Jaya), Indonesia and then Marv served as Asia-Pacific Regional Director. He is author of
A Martyr's Grace: Stories of Those Who Gave All for Christ and His Cause
. Marv has also written
Commissioned – What Jesus Wants You To Know As You Go
(2010).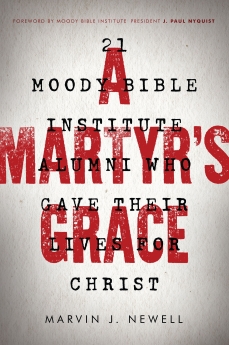 ---
Jamie Janosz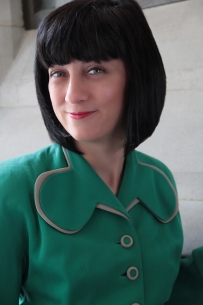 Jamie Janosz is a wife, mother, writer, and content development manager for Moody Global Ministries. She studied theology and writing at Moody Bible Institute, Columbia College, and Illinois State University. Jamie writes monthly devotionals for Today in the Word and has published non-fiction essays with Christianity Today's Her.meneutics blog. In her off hours, you will most likely find her poking through antique shops, adding to her collections of old books, mid-century furniture, and vintage purses. Jamie and her husband, Milt, have been married 23 years. They live with their daughter, Sabrina, on the Atlantic coast of Florida.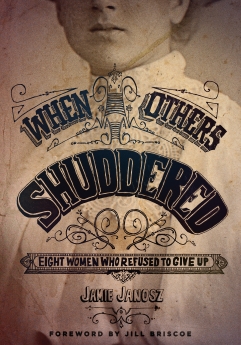 ---
Nancy Kane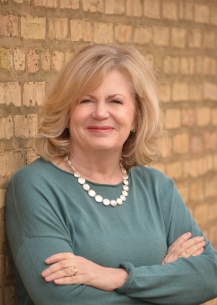 NANCY KANE
(Northern Illinois University) is a Licensed Clinical Professional Counselor in private practice in Northbrook, Illinois. She and her husband provide family, individual, marital, adolescent, and child therapy. In addition to her private practice, she is also an Associate Professor at the Moody Bible Institute of Chicago.Nancy co-authored
From Fear to Love: Overcoming Barriers to Healthy Relationships
with her husband and has also been a contributor and reviewer of the
Family Foundations Study Bible
. In addition, she speaks at women's conferences on a wide variety of topics.Nancy and her husband, Ray, have two children and live in Arlington Heights, Illinois.
---
Mark Jobe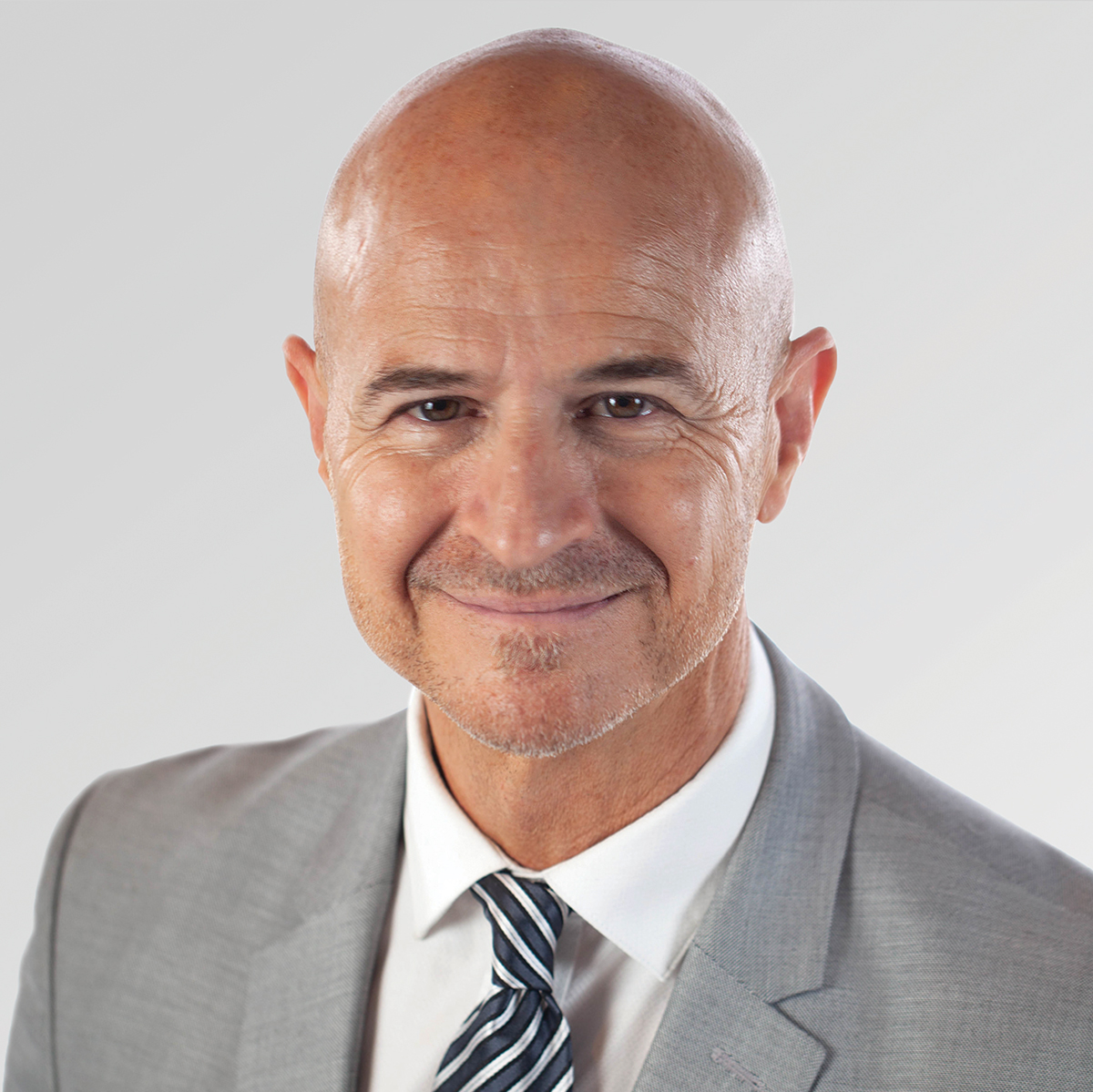 MARK JOBE
is the president of Moody Bible Institute and host of Moody Radio's Bold Steps. He is the author of
Unstuck: Out of Your Cave into Your Call
. He is also the founding pastor of New Life Community Church, a Chicago-based ministry with 27 locations throughout Chicago. Mark has a Master's degree from Moody Theological Seminary and a Doctorate in transformational leadership from Bakke Graduate University. He and his wife, Dee, have three adult children.
---
John Jelinek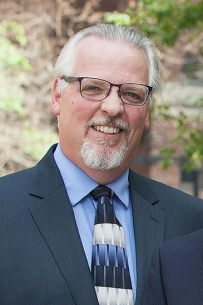 DR. JOHN JELINEK
(Th.M., Dallas Theological Seminary, Th.D., Grace Theological Seminary) is Interim Provost and Dean of Education as well as Vice President and Academic Dean at Moody Theological Seminary. Prior to coming to Moody Seminary, Dr. Jelinek was professor of Theology and Academic Dean at the Michigan Theological Seminary for ten years and an associate professor at Baptist Bible Seminary in Clarks Summit, PA and at Alaska Bible College. He has published numerous articles and reviews in periodicals and books. His commentary on the biblical books of Amos and Leviticus is featured in
The Moody Bible Commentary
, published by Moody Publishers. Dr. Jelinek and his wife of 37 years, Linda, live in Willow Springs, IL and have three adult children, Rebekah, Micah John, and Anna.
---
Michael Rydelnik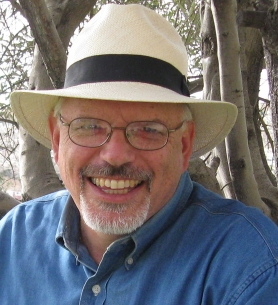 DR. MICHAEL RYDELNIK
is Professor and Program Head of Jewish Studies at Moody Bible Institute and the Host/Bible Teacher on
Open Line with Dr. Michael Rydelnik
, answering listener Bible questions on over 225 stations nationwide across Moody Radio. The son of Holocaust survivors, he was raised in an observant Jewish home in Brooklyn, New York. As a high school student, Michael became a follower of Jesus the Messiah and began teaching the Bible almost immediately. Besides his work on the
Moody Bible Commentary
as Co-Editor and contributor, Michael is also the author of numerous books and articles and his doctoral research focused on the Messiah in the Hebrew Bible. Michael and his wife Eva live in Chicago, love hiking with their collie and boxer, and have two terrific adult sons.
---
Kelli Worrall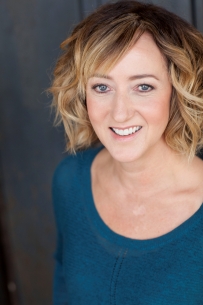 KELLI WORRALL
has been teaching in the Communications Department of Moody Bible Institute since 1998. She teaches both writing and public speaking courses. She has also directed many of the plays and advises several of the drama teams on campus.
Kelli studied communications at Cedarville University and spent the first part of her career writing church curriculum products for children and youth at Regular Baptist Press. Kelli studied religious education at Trinity Evangelical Divinity School (MRE) and creative writing at Roosevelt University (MFA).
Kelli enjoys speaking and writing. She authored the popular article "20 Things I Wish I Had Known in My Late 20s," published in Relevant Magazine. She enjoys speaking at women's events and retreats. She and husband, Peter, speak together at marriage, college, and young adult retreats, and Kelli blogs at www.thisoddhouse.org. They are parents of Daryl (6) and Amelia (3) through adoption. Kelli's hobbies include running, cooking, and decorating their Craftsman house.
---
Bryan O'Neal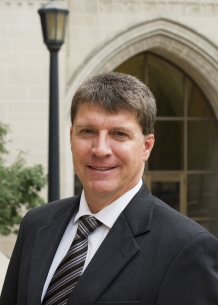 BRYAN O'NEAL
(M.A., Purdue University; Ph.D., Purdue University) is the Vice President and Dean of Moody Distance Learning, as well as Interim Dean of Moody Undergraduate School. He relishes the opportunity to partner with the Moody students, staff, and faculty in the challenge of loving God with all our minds. He edited and contributed to
Standing Firm: The Doctrinal Commitments of Moody Bible Institute
and was a contributor to
The Moody Handbook of Preaching, Proclaiming Jesus
, and
The Moody Bible Commentary
. He and his wife Denise have been married for over 30 years and have three wonderful daughters and one wonderful granddaughter.
---
Eric C Redmond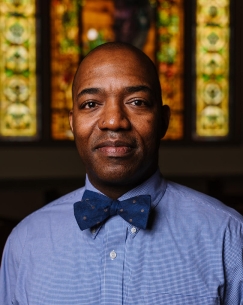 ERIC C. REDMOND
is Assistant Professor of Bible at Moody Bible Institute in Chicago, IL. He also serves as Associate Pastor of Adult Ministries at Calvary Memorial Church in Oak Park, IL. Formerly he served as Senior Pastor of Reformation Alive Baptist Church, Temple Hills, MD; Assistant Professor of Bible and Theology at Washington Bible College, Lanham, MD; and on the board of The Gospel Coalition. Eric is a graduate of Dallas Theological Seminary, and a PhD Candidate at Capital Seminary and Graduate School. He and his wife Pam have been happily married since July 1991. They have five children -- Charis, Chloe, Candace, Calvin, and Codell -- and they reside in Brookfield, IL.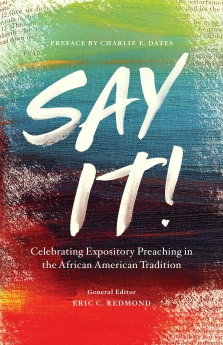 ---
Andrew J. Schmutzer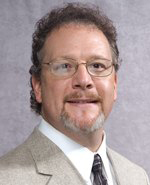 ANDREW SCHMUTZER
(PhD, Trinity International University) is Professor of Biblical Studies at Moody Bible Institute (Chicago, Illinois). In addition to numerous articles and essays on the Old Testament, he has written the exegetical theology
Be Fruitful and Multiply
and two forthcoming commentaries on Ruth and Esther.
---
Harry E. Shields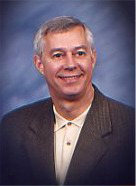 HARRY SHIELDS
has served pastorates in Illinois and Colorado and currently serves on the graduate school faculty of the Moody Bible Institute. He is co-author of
Caring for Souls: Counseling under the Authority of Scripture
. He and his wife have two adult sons, who are also involved in local church ministries. Harry and his wife, Carol, reside in Crystal Lake, Illinois.
---
George Sweeting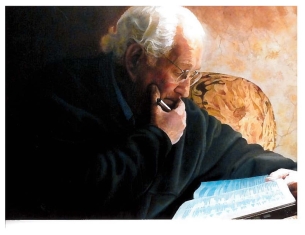 DR. GEORGE SWEETING
is a former president and chancellor of the Moody Bible Institute He received a diploma from Moody Bible Institute, his B.A. from Gordon College, and his Doctor of Divinity from Gordon-Conwell Theological Seminary. Dr. Sweeting has served as a pastor in several churches, including Grace Church, Madison Avenue Baptist Church, and The Moody Church and also spent nine years traveling the world as an evangelist.
Dr. Sweeting has written numerous books, including The Joys of Successful Aging, Too Soon to Quit, Lessons from the Life of Moody, and Don't Doubt in the Dark. He is the host of the radio program Climbing Higher and a former columnist for Moody Magazine.
Dr. Sweeting resides in Antioch, Illinois.
---
William D. Thrasher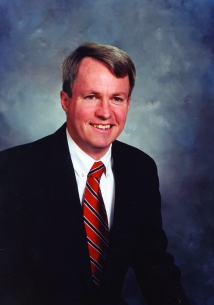 WILLIAM D. THRASHER
(B.S., Auburn University; Th.M., Th.D., Dallas Theological Seminary) is a graduate professor of Bible and theology at Moody Theological Seminary and is a frequent speaker for churches and retreats across the country. His ministry interests include campus discipleship, singles ministry, and evangelism. He is author of
Believing God for His Best, A Journey to Victorious Praying, Principles of Christian Living from Romans 5-8, The Attributes of God in Pauline Theology
, and
Living the Life God Has Planned
. Bill and his wife, Penny, live in the Chicago area and have three sons.
---
J. Brian Tucker
DR. J. BRIAN TUCKER
(BS, Lee College; MA, Liberty University; MDiv, Michigan Theological Seminary; DMin, Michigan Theological Seminary; PhD, University of Wales, Lampeter) is Professor of New Testament at Moody Theological Seminary and Honorary Research Fellow at the University of Wales, Trinity Saint David in the United Kingdom. He is co-editor of
The T & T Clark Handbook to Social Identity in the New Testament
and the author of
Reading Paul in Context: Explorations in Identity Formation
, edited by Kathy Ehrensperger;
Remain in Your Calling: Paul and the Continuation of Social Identities in 1 Corinthians
; and
You Belong to Christ: Paul and the Formation of Social Identity in 1 Corinthians 1-4
. In his spare time he enjoys science fiction and playing and listening to jazz.
---
John Trent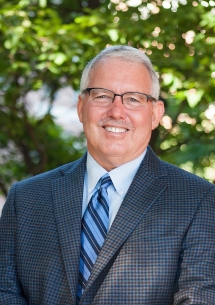 JOHN TRENT
, Ph.D., is President and Founder of StrongFamilies.com, a ministry committed to building strong relationships in these stressful times. Dr. Trent's main focus includes writing and speaking at retreats, conferences, business settings, churches, and seminars across the country. In addition to building family teams, Dr. Trent regularly speaks to corporate America on team building, recruiting and retaining outstanding employees. He has authored and co-authored more than a dozen books for both adults and children, including
Love For All Seasons, The Language of Love
, and
The Blessing
. In addition to writing books, Dr. Trent has written numerous articles for both professional and popular publications. He and his wife, Cynthia, live in Scottsdale, Arizona and have two grown daughters.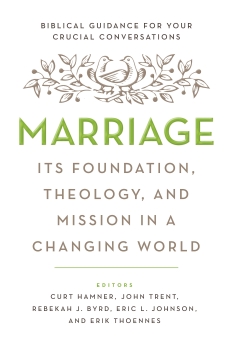 ---
John Koessler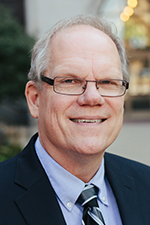 John Koessler serves as chair of the pastoral studies department at Moody Bible Institute, where he has served on the faculty since 1994. He is an award-winning author who has written thirteen books and numerous magazine articles. He writes the monthly "Theology Matters" column for Today in the Word and is a frequent workshop leader at the Moody Pastor's Conference. Prior to joining the Moody faculty, John served as a pastor of Valley Chapel in Green Valley, Illinois, for nine years. He is married to Jane and they have two adult sons. John and Jane live in Munster, Indiana.
---
---